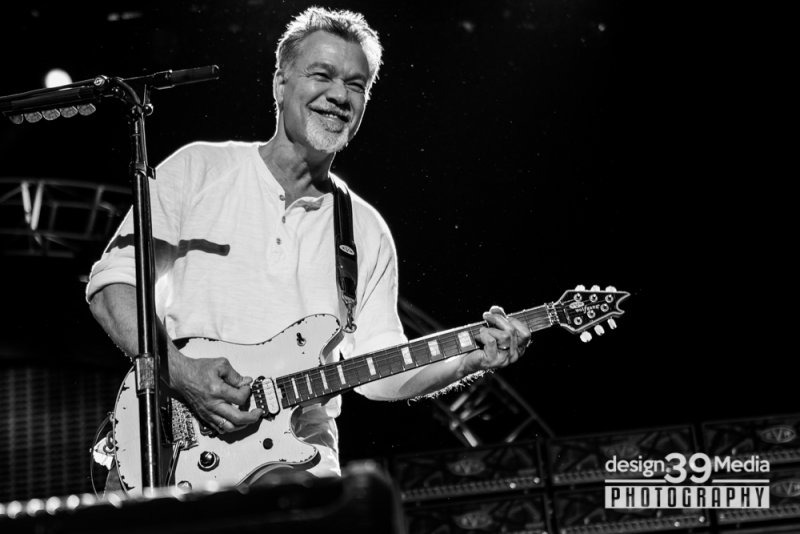 Making stop two of two on the Canadian leg of their 2015 Tour, Van Halen delivered in fine fashion at the Live Nation – Molson Amphitheatre in Toronto.
Weather was perfect, not as cold as their first Canadian stop two nights prior in London Ontario. Those in shorts and t-shirts were perfectly comfortable throughout the evening, despite being right on the waterfront.
Upon arriving at the venue just prior to 6:00pm, Van Halen was taking the stage for soundcheck, running through fan favourites like "Light Up The Sky", "Drop Dead Legs", "Running With The Devil" and more.
The first noticeable improvement over the London show, was production quality. While opening act Kenny Wayne Shepherd ripped through his short soulful, yet virtuoso blues set, you knew right there and then that sound quality was in the favour of all audience members. Loud, yet pristine and defined. I cannot say the same for the London production, however we are not fairly comparing apples to apples here, as London was the first concert of sorts for the Western Fair District.
8:15 was check in time with Live Nation media, which ran a bit closer to 8:30. We were amongst others including CityTV, and one of legendary rock photographer Neil Zlozower's best friends and professional photographer as well, and escorted to the barrier at the front of the stage. Luckily I was able to firmly plant myself  and make a new 15 minute home on Eddie's side of the stage.
Being the gear hound and lifetime fan of mentor Eddie Van Halen, I snapped a few pix of his amps (both on stage, and side stage) solely for my own selfishness, but knew the die hard EVH fans would appreciate as well.
At 8:45pm, Alex hopped up to his kit, followed by dramatic side stage entrances from father and son Van Halen members Eddie & Wolfgang, and completing the dynamic foursome was Diamond David Lee Roth himself.
Electricity in the air was everywhere instantly, and the crowd simply lost their minds. Alex's intro of thundering drum fills provided the concrete pillar foundation for Eddie's scorching and screaming dive bombed, tapping frenzied opening statement. That very 30 seconds let Toronto Ontario know, that "Pssst, Van Halen is here!"
It was hard to truly appreciate the first three songs of Van Halen's set, as I was snapping photos and truly caught up in the moment. It was tough as here I am lifelong fan of Eddie Van Halen, and instead of watching him from front of stage, I was there on a task, to capture him with the camera.
After the first three songs concluded, (which felt like a mere 60 seconds, while actually being closer to 15 minutes) all of us in the media group, were ushered back to security posts and most vanished into the surroundings.
I checked my gear, then re-entered the venue to watch the concert with my friend who came with me, along with my 9 year old son (his first Van Halen concert mind you).
The concert was brilliant start to finish. I've already spoken on the production value of this venue, but performance wise, it was top notch. Sure Dave's vocals have some issues here and there, but he is a human being, still doing what he loves, still doing what the die hard Van Halen fans love, and most importantly, rounding out the rock and roll quartet that we've all loved for decade after decade. He never was the world's greatest singer, we know and he knows it. He doesn't try to be. What he does however, is his job, leading & conducting the band from gut wrenching classic after classic, in true ringmaster style. The other members of Van Halen hang on every cue Dave throws their way.
I applaud Dave for doing what he does, despite the never ending criticism he endures, and will always endure. He didn't earn the title of Diamond David Lee Roth with being truly a "diamond in the rough". He's the lead vocalist, (arguably not the world's best) in, arguably, the world's greatest rock band today. Pressure most of us would simply fold and cave from. Dave eats this for breakfast.. and smiles!
Eddie pulled out another memorable guitar solo during his spotlight, treating Toronto to what they've come to expect, with snippets from Eruption, Cathedral, Spanish Fly and more, along with some sub sonic, dropped to hell Octave pedal riffage that entered through your ears, shot down to your stomach and then blasted out your back with ballistic force.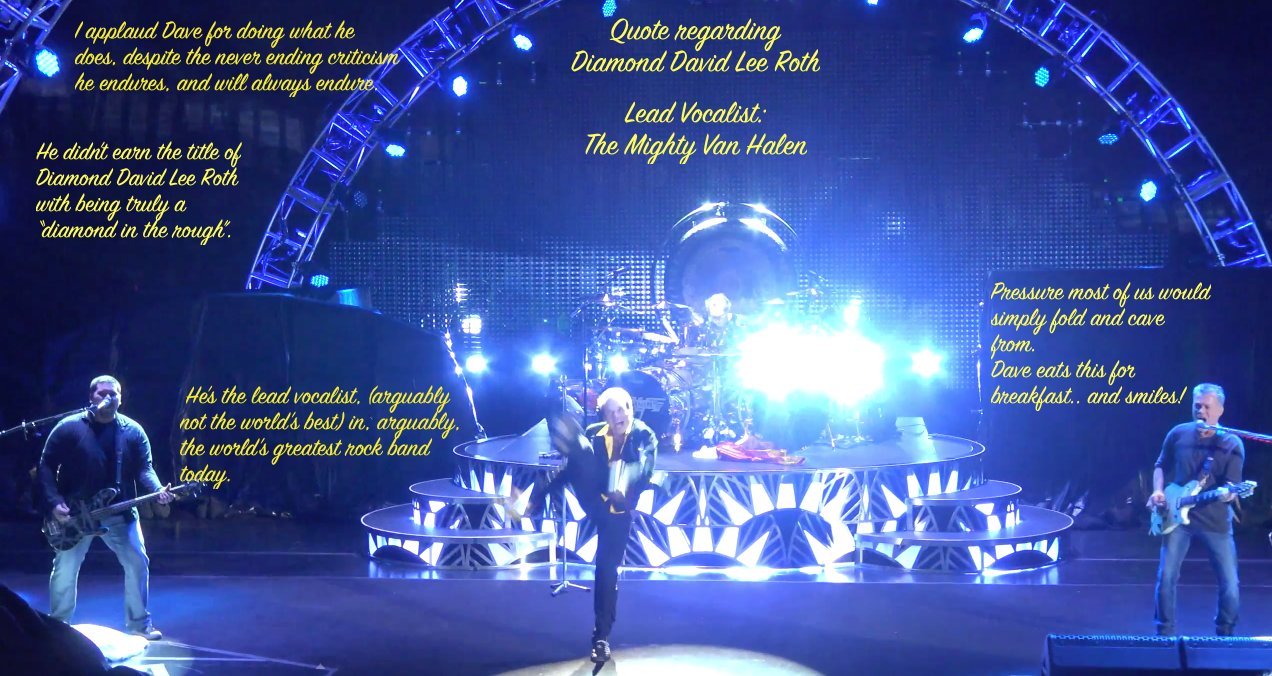 I'm safely going to say that this was the best Van Halen concert I seen since the late 80's. I'm also ecstatic to have shot this show.
A huge kudos to Live Nation staff and my other colleagues that were shooting with me. You were all a class act.
Thank you Toronto, and thank you Alex, Wolfgang, Dave & Eddie, the Mighty Van Halen, for a night I and my 9 year old son will never forget.
Photography copyright of Design39Media. Usage of these images is strictly prohibited.
@design39media loved the shots, stories and walk of EVHs. 🙂

— Scott Kelby (@ScottKelby) August 8, 2015