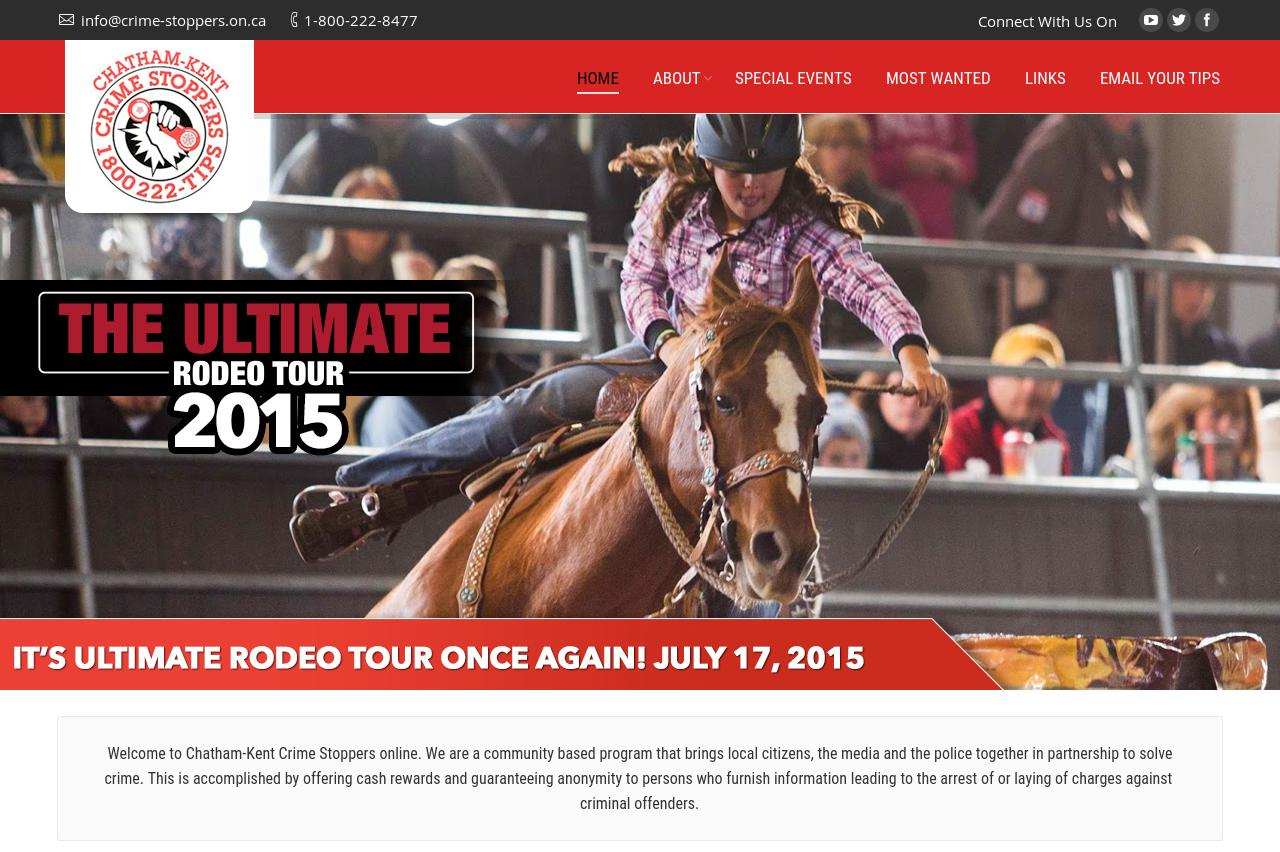 Recently our services at Design39Media were acquired by Chatham-Kent Crime Stoppers to redevelop their website. We were excited to be working closely with their great team, from their Police Coordinator, Board President and each of their board-members. This new website launched in early May of this year. Along with their new website, we continued their online branding with the development of matching Facebook & Twitter pages, and a soon to be released, YouTube channel.
It also comes with great pleasure to announce that the services of Design39Media have once again been acquired by local law enforcement. Having just been awarded the contract, Design39Media will begin production on the new Chatham-Kent Police Service website this week. We thank both Chatham-Kent Crime Stoppers and the Chatham-Kent Police Service for choosing us to develop their new websites.
Please be sure to watch for related updates here on our website, Facebook & Twitter pages in the weeks to come.
Thank you from Design39Media!