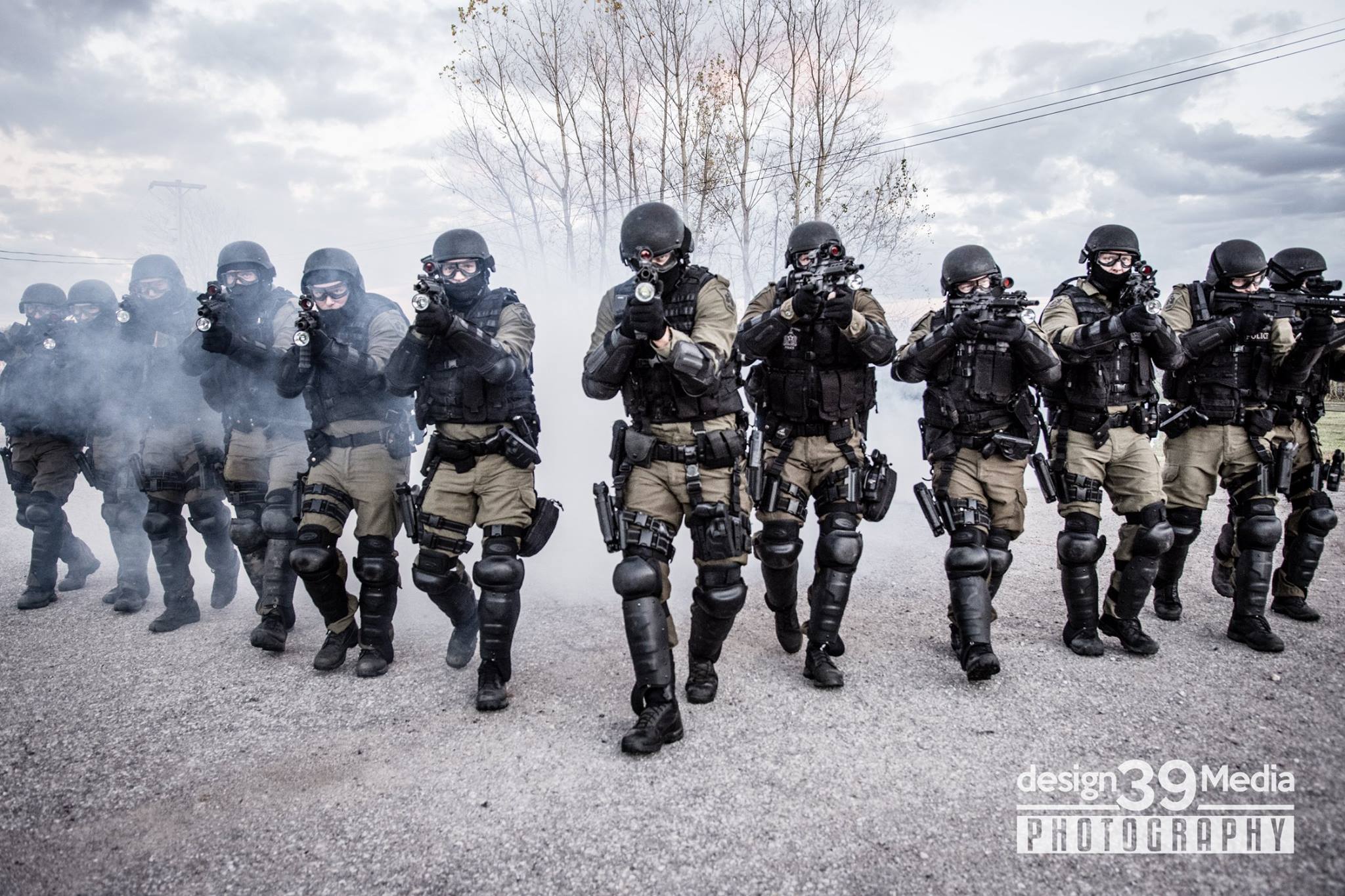 At Design39Media we have had some unique photoshoots and video shoots for our customers, but probably none quite as unique and as exciting as this one.
We were hired to develop a new website for the Chatham-Kent Police Service and along with that, photograph their various specialized unit teams. We were taken out on the water with their Marine Unit, spent the day with their K9 Team, and most recently spent the last remaining hour of the day before sunset with their CIRT Team (Critical Incident Response Team)
Judging by the amount of guns alone you will see here in the photos, you can bet it was pretty intense being behind the lens of the camera. However it all happened so fast, that we didn't even have a chance to think about it. It was kind of like rock concert photography as far as action goes, but with cooler subjects.
None the less, working with all three of the Chatham-Kent Police Service specialized teams has been an extreme pleasure. Great teams to work with and we are very pleased with our results on their website and photoshoots.
Check out our CIRT Team Gallery below.
The NextGEN gallery with ID/slug: 3 does not exist or is empty.