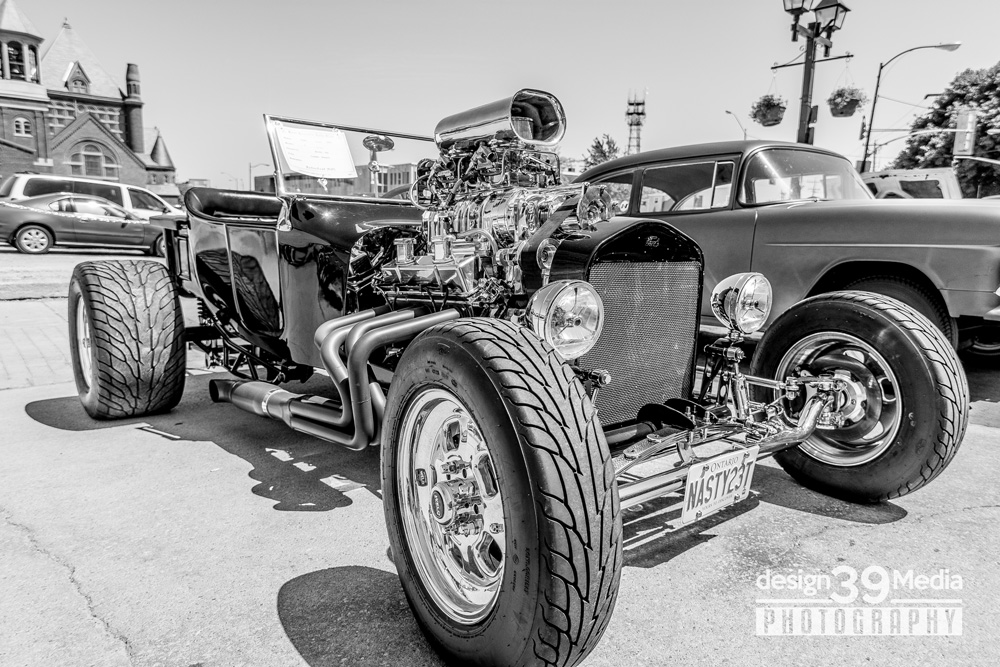 Retrofest 2015 Chatham Ontario
Design39Media as well as thousands of other Chatham-Kent residents made our way downtown to check out (what appeared to be ) the biggest RetroFest ever. The streets were packed like Times Square. Great temperatures, no sign of rain and good times all around.
We were excited to see the amount of Chevy Camaro's on display (we are a little partial to the Camaro as we have one for a company car).
Tecumseh Park was also packed to each of its corners with rides from zip line swings to bouncy castles and everything in between. While lines to try each ride/play area were quite long, you certainly cannot complain for the free amusement.
Merchants were here, there and everywhere, all with steady attendance and the cash flow at each booth surely made a good day for these vendors.
I'd have to tip the cap to alot of the car owners we talked to. They were not only cordial, they extended open invitations to sit in their cars and just added to overall positive and fun vibe of this event.
We were a bit concerned how the city's new condominium construction would potentially take away some valuable street real estate for car displays. However, this was not an issue as the municipality closed off the Fifth Street bridge and reserved this for additional RetroFest car exhibitors.
While we only took in a mere two hours or less, the event was great. Looking forward to the attendance update, but it's safe to say this was the biggest Retrofest to date.
Check out some photos we snapped on our travels.